Welcome to School Nutrition Services!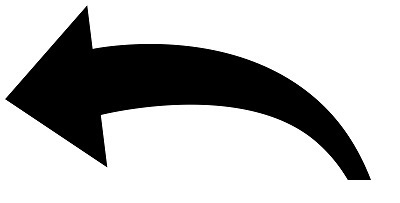 During School Closures due to COVID-19, we will be offering Online Ordering for Free Breakfast and Lunch Meals to students. Please place your order online at left beginning Monday, March 23, 2020!

Breakfast & Lunch Available Free to All Students During School Closures-
**Updated May 28, 2020



Order Online Beginning Monday, March 23rd, 2020:
Under Guidance from the US Department of Agriculture and the NC Department of Public Instruction's Child Nutrition Section, Wilson County Schools will be serving breakfast and lunch meals to all students ages 1-18 at no charge.

You must pick your meal(s) up at the location you indicated when ordering your meal(s).

Breakfast for the following day will be sent with the lunch meal.


Free Drive-up Curbside Pick-up or Walk-up Service
Between 12:00 noon-1:30 p.m. Monday-Friday at these locations:
| | |
| --- | --- |
| Darden Middle School | Hearne Elementary School |
| Frederick Douglass Elementary School | Vick Elementary School |
| Elm City Middle School | Toisnot Middle School |
| Winstead Elementary School | Wells Elementary School |
| Lucama Elementary School | Forest Hills Middle School |
| Beddingfield High School | |
__________________________________________________

Good nutrition and learning go hand in hand.

The Food and Nutrition Department is made up of a team of food and nutrition professionals who are dedicated to students' health, well being, and their ability to learn. We support learning by promoting healthy habits for lifelong nutrition and fitness practices. Meals, foods, and beverages sold or served at schools meet state and federal requirements, which are based on the USDA Dietary Guidelines. We provide students with access to a variety of affordable and appealing foods that meet the health and nutrition needs of students.
The Wilson County Child Nutrition Program takes pride in being a highly trained, dedicated and professional team whose mission is to courteously serve well-prepared nutritious meals to enhance the health of the student body. We will accomplish our mission through our values of teamwork, customer service and continuous improvement.
The health and safety of the 10,900 children we serve every day in our child nutrition program is of the utmost importance to us. Our ultimate vision is 100% program participation by more than 12,000 Wilson County students. Thank you to those that support our program.
We look forward each and every day to having the opportunity to serve your child!


Breakfast in the Classroom
Each morning, the School Nutrition staff in the elementary schools provide and deliver food to the individual classrooms at no cost. Breakfast is offered to all elementary students, but it is the student's choice whether or not to participate. To ensure optimum temperature and freshness, the food items are transported in insulated cooler bags. Breakfast and lunch is served at no cost to all elementary-aged students because of a federal grant.
Did You Know?
All elementary students received breakfast and lunch at "no cost"

.
We employ

over 100 food service professionals

.
All our employees take a required

annual sanitation and safety training

.
All our Cafeteria Managers are

Serv-Safe certified

.

We are a self-supporting program

. The only funds we receive are from our customers (students and adults) and a small refund for each reimbursable meal served from the federal government.
USDA Involvement
The School Nutrition Program follows USDA guidelines. The USDA provides reimbursement for student meal participation, USDA commodity foods received (about 20% of foods used) and revenue from supplemental sales. The USDA is an equal opportunity provider and employer.
Health Scores
We are proud that our school cafeterias consistently achieve high health inspection scores. To see a list, click School Cafeteria Health Scores. Did you know that health scores are based not only on the kitchen area, but also common areas that are close in proximity to the cafeteria like the bathrooms and dumpsters? School Nutrition Services would like to thank the custodial staff who provide assistance in these areas. The cafeterias are now being inspected by the newly adopted FDA 2009 Food Code. Managers no longer receive 2 bonus points for having a recognized food safety certification.


Special Dietary Needs